You know the phrase, "a picture tells a thousand words?" Well, a hamburger reads like about 50 movies. Yes, friends, food tells stories. If you're under the illusion that people on screens are just eating random things, think again, because those foods are there for a reason.
the family dinner: a gangster movie necessity
Generally, food in gangster films presents tight-knit family values. You know what they say; a family that eats together… mobs together? Italian food showcases the family's respect towards their heritage, as well as showcasing those who are trusted enough to join the dinner table. As Clemenza says in Godfather II, "leave the gun, take the cannoli."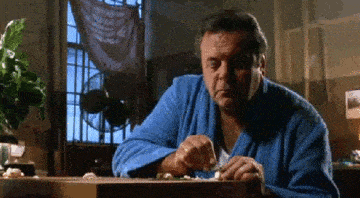 Find Italian food and order like a Goodfellow.
food is perfect for introducing characters
The best example comes in the form of the ultimate 80's character-type flic, The Breakfast Club. The trouble-makers gather in their Saturday detention and indulge in a packed lunch to reflect their personalities. Queen bee Claire (Molly Ringwald) wears her lunch as a fashion statement, presenting a supreme box of sushi, whereas athlete Andrew gorges on a pile of sandwiches and a gallon of milk. Nerdy Brian has a lunch proudly presented by his overbearing mother, complete with all the food types a growing boy requires. John Bender, the infamous rebel brought nothing to eat, giving viewers an insight of his life at home.
And oddball Allison? She's literally all of us.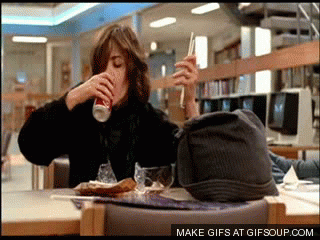 Stream the classic 80's flick and lunch with your pals.
food tells secrets
In 1994 French thriller Léon: The professional, we witness a fearless contract hitman, who at first seems incapable of mercy. He moves from job to job without thinking twice over the dead bodies he leaves littered behind him. So, he's a monster that an audience might find difficult to relate to. That is until we see him silently pouring a glass of milk for himself.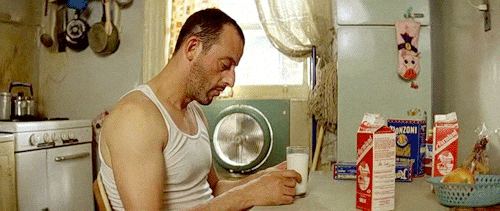 That moment is vital in elaborating on Léon, cracking the armour and adding a sense of child-like sensibility that offers a far greater reflection for the audience, making Léon one of the most loveable hitmen in movie history.
food can also reveal a character's main ambition
Unless you've been sleeping under a rock (or in the trunk of a tree), you'll know what Eleven's favourite food is. Eggos. Things had indeed been very strange for Eleven all her life, so it's no surprise that when Eleven broke from captivity, the first thing she wanted was eggos. There's no better metaphor for the search of a childhood lost,  than the deeply rooted desire for waffles. We feel dear Eleven.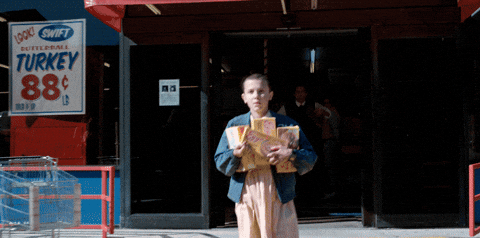 Next time you're in the movies or binge-watching a series from the comfort of your bed and see food on the screen, give it some thought.
Behind every food is a reason.
---
You may also like