Something incredible has happened. Swedish people have started making a dessert kebab that involves chocolate. Yeah really, chocolate kebab is a thing now and it might be one of the best things that's happened this year. We do however, find this somewhat stressful considering it lives in Sweden.
It consists of a fresh bread base and it's filled with four different types of chocolate as well as a load of raspberries. It's pretty clear that if an Australian equivalent doesn't yet exist, it will soon.
that bread though
This is how the magic is made. First you prep a mouthwatering bread bun. Freshly baked bread would actually be enough to keep our small minds and hungry stomachs content, but let's go on.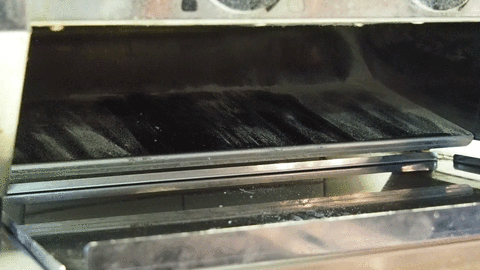 classy tapioca pearls
Now things get classy. Tapioca pearls are spread like jam to moisten that steaming bread bun. Tapioca pearls (if you didn't know) are a delicacy extracted from the South American Cassava plant. The more you know.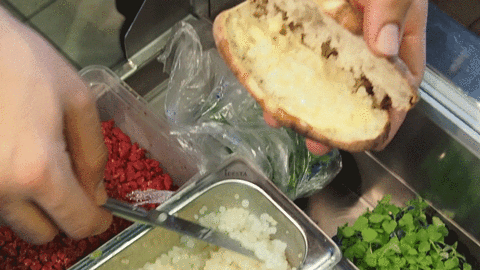 chocolate chocolate chocolate chocolate
Chocolate. Four kinds of chocolate. This is shaved off a chocolate version of those big kebab sticks. What else do you even want from life?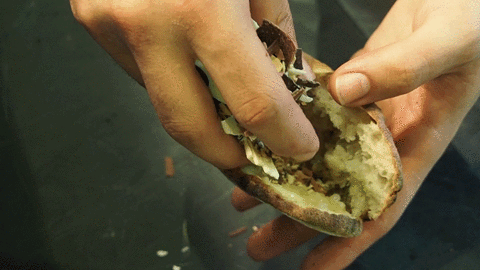 add raspberries
Dried raspberries to bring that sour edge, making the whole thing super-extra.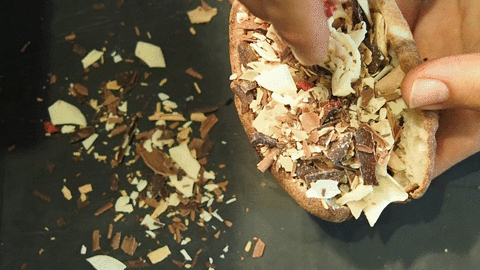 reincarnation leaves
Then, top with reincarnation leaves, which not only have the best name ever, they give tones of liquorice flavours that make the entire experience better than any other experience we've basically ever had.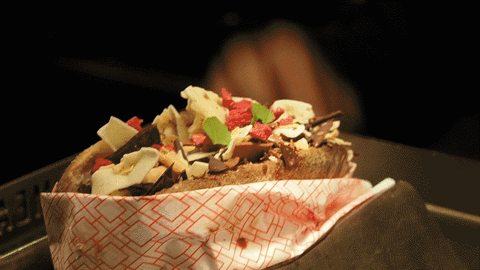 Now we want to move to Sweden.
Find the next best thing at foodora.
---
You may also like